BIZ BUZZ: Earth versus water
Date Posted:
March 14, 2022
Publisher:
Business Inquirer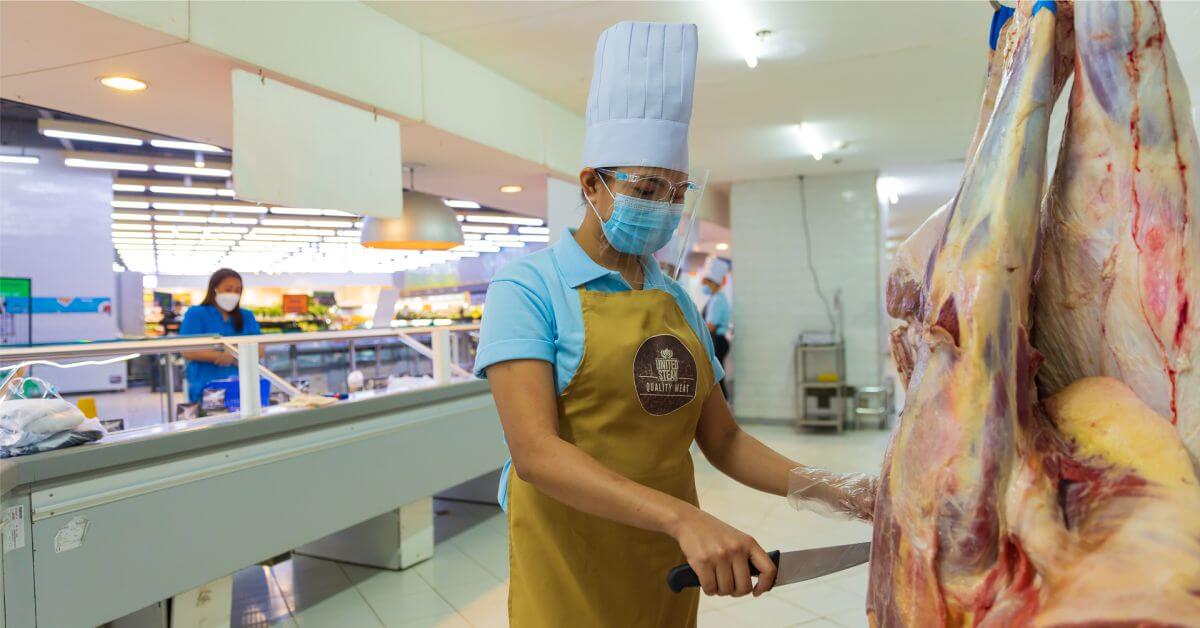 The heirs of the late construction pioneer Felipe Cruz, founder of F.F. Cruz & Co. Inc., scored a legal win against shipping magnate Doris Magsaysay Ho in their multiyear dispute over a portion of the Cruz family's vast reclamation project in Mandaue, Cebu.
A February 2022 decision from the Manila Regional Trial Court reinforced F.F. Cruz's ownership over a two-hectare land worth about P3 billion.
Citing "lack of merit," the court dismissed the complaint filed over four years ago by Ho's NMC Container Lines Inc., which first leased the property in 2003.
NMC sought to gain ownership of property through the exercise of a supposed option to purchase the land, which the Cruz family claimed was not for sale.
Oddly, NMC remains in possession of the property even though the most recent lease contract between the parties expired in 2018.
While the Cruz family filed a separate case to eject the tenant, the quirky nature of our legal system has bogged down progress in that lawsuit thus far.
A key feature of the row was the so-called option for NMC to purchase the property. This was included in their first lease contract that ran from 2003 to 2008. A second agreement extended this by another 10 years to 2018.
The 2003 contract provided NMC the "first option" to buy the land at a fixed price of P11,000 per square meter.
This is also known as the right of first refusal, which for this purpose granted NMC the option to buy the property if it was offered for sale. The Cruz family, through counsel Bernas Law Offices, testified they made no declaration to sell the property.
In any case, NMC did not exercise the option during the first contract period. It revealed its intention to do so in 2015 during the second lease contract, arguing the option was carried over.
This also means NMC would buy the land using 2003 prices even though the value, by then, had swelled over 10 times to as much as P150,000 per sqare meter.
Naturally, the Cruz family balked at the offer and cases initiated by NMC soon started to fly.
In dismissing the case, Manila court Judge Eduardo Ramon Reyes said the "plaintiff [NMC] did not prove to the satisfaction of this court that a contract of option to purchase existed between it and the defendant [F.F. Cruz], much less, that the defendant violated the terms of such contract."
NMC was also given a deadline within the first lease contract to declare its intent to exercise the said purchase option, Reyes pointed out.
Its failure to do so "extinguished" the possibility of a sale and the same option could not be carried over into the second lease agreement.
The Manila court's decision is an early win for the Cruz family against Ho, a respected business and society figure. Ho also tapped renowned law firm Cruz Marcelo & Tenefrancia for what is shaping up to be a protracted legal battle.
As we like to say here: abangan!
—Miguel R. Camus
Happy hoteliers
Remember last week's Biz Buzz item about unhappy hoteliers because they have yet to be paid some P1.5 billion by the government for accommodating overseas Filipino workers needing quarantine stays?
Well, some good news developed not long after that issue became public.
Biz Buzz hears that, thanks to the timely intervention of Finance Secretary Carlos Dominguez III, over 100 members of the Philippine Hotel Owners Association (PHOA) to whom these monies are owed will soon get their hands on at least partial payments for the services they've rendered.
Our PHOA source says the Finance chief personally phoned the chief of the hoteliers' group to inform him that the Department of Budget and Management—which was where the funds were apparently bottlenecked—would immediately release P1 billion in partial payment to the cash-tight hotels.
But only a few hours after that came even better news from Overseas Workers Welfare Administration chief Hans Cacdac: the entire arrears (now at some P1.7 billion) was now set for release tomorrow, March 15.
So thank yous are in order to the fast-acting Messrs. Domingez and Cacdac, and congratulations to PHOA for finally getting paid after seeing the bills getting racked up for two years. Everybody wins. From unhappy hoteliers to happy hoteliers real quick.
—Daxim L. Lucas
Meat pure play
From a college thesis to a protein powerhouse. This, in a nutshell, is the story of North Star Meat Merchants Inc., the largest pork and beef vendor in the country's modern trade channel.
Anthony Ng, the company's 42-year-old founder and CEO, started the business 23 years ago to get his college diploma. From a single meat shop that began in Iloilo, North Star is now a P9-billion enterprise, based on 2021 sales.
Currently, North Star sells more than one kilo of meat every second, which means that a total 31.5 million kilos of meat will be sold in a year. It is now the largest end-to-end fresh frozen meat retailer, operating in all SM Markets (Supermarket, Hypermarket, Savemore), WalterMart and Alfamart across the country.
The business has 360 full-service meat concessions, three certified cold storage facilities with a capacity of eight million kilos, one meat processing plant and a fleet of reefer trucks that transport meat around the country.
The CEO of North Star has even bigger dreams for the enterprise. Ng wants to bring the company to public hands to expand North Star's cold chain infrastructure and build up financial muscle to be able to further expand nationwide inventory.
As such, what meat-loving consumers place in their grocery bags may soon find its way to investors' portfolios: a meat and protein pure play to ride on the country's return to prepandemic consumption and economic productivity.