Importance of retailing in agribusiness
Date Posted:
December 21, 2021
Publisher:
Manila Bulletin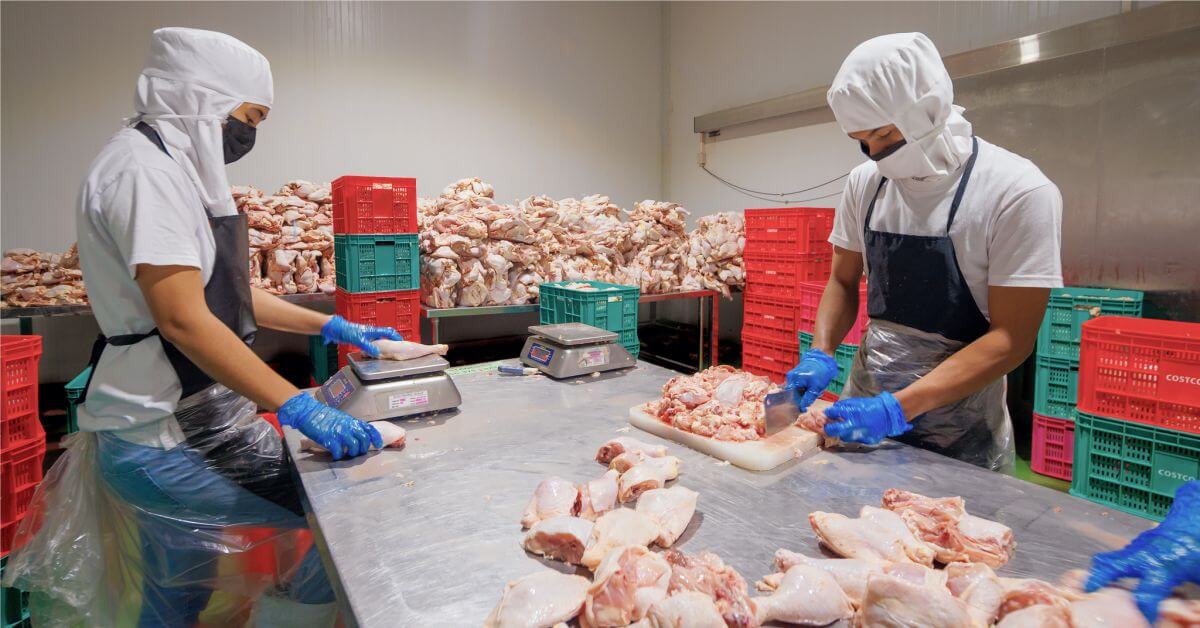 As a long-time advocate of agricultural development, I am glad to see in all the platforms of the candidates for President in the May 2022 elections a high priority given to improving agricultural productivity. I must remind them, however, that agriculture is more than farming. We must actually focus on what is called agribusiness, the whole value chain from raising crops or catching fish to post-harvest, cold storage, logistics, processing, wholesaling and retailing. In fact, although farming only accounts for less than 10% of GDP, if we add all the other components of the value chain in agribusiness, that amount would go up to more than 30%. People forget that manufacturing companies like San Miguel Corporation, Century Pacific or Robina Foods are part of agribusiness and are very attractive to investors.
I was very glad to know that one of the graduates of a program I personally launched in 1989, the Entrepreneurial Management Program (EMP) of the University of Asia and the Pacific, has done very well in the retailing of meat, a very important food item for Filipinos at all income levels. I am referring to the founder of NorthStar Meat Merchants Inc. that is a very important player in the distribution of pork meat, among others. Today, more than ever, we need efficient and socially responsible distributor of pork because of the supply crisis that has been provoked by the African Swine Fever for almost two years now. The Government and the private business sector have to do a very difficult balancing act between allowing larger volumes of imports of pork meat and protecting the local producers, especially the small hog raisers. It is heartening to know that a teenager that I and a group of other mentors helped to start a small business as part of the EMP curriculum in the late 1990s in just twenty years is poised to be one of the biggest fresh frozen food retailers in the Philippines, with the capability to provide high quality and affordable food to Filipinos consumers even as it supports the different stakeholders in its value chain, a social concern that we literally hammered into our budding entrepreneurs. It is part of the mission of the School of Management to turn out entrepreneurs who always take into account their responsibility to all the stakeholders other than just the shareholders, especially the consumers and the rank-and-file workers.
NorthStar Meat Merchants was started as part of a requirement of an undergraduate college program in which UA&P pioneered in 1989. Every enrollee in the EMP of UA&P is required to start a small business venture in his first year which in the four years of his undergraduate program should grow under the mentorship of experienced business men teaching in the program to such an extent that by the time the student is about to graduate in his fourth year, the business must already be making a reasonable profit. If not, the student will not be able to graduate. In 1997, when Tony Ng—a teenager from Iloilo—started in the EMP, a meat shop run by his mother in Iloilo encountered financial difficulties which led to serious misunderstandings among the members of the family. Tony decided to ask his mother to turn over to him the running of the meat shop as the business venture he would present to his mentors at UA&P. He started his own meat shop in La Paz, Iloilo and while he was still in college, he was given the opportunity to supply SM Iloilo and other prominent retailers like Ever, Waltermart, Robinsons, South SuperMarket, Cash and Carry, and Unimart. Tony slowly built the business so that by the time of his graduation in 2001, it was already making the reasonable profit required by the EMP. In 2001, he wasted no time to set a meeting in Manila with SM so that it would carry more of his meat. SM was so satisfied with his performance that by 2007, it asked for an exclusive partnership with Tony who gladly accepted. At that time, there were only 9 to 13 branches with SM and around 20 to 26 branches outside SM. At the SM supermarkets, Tony's consumer brand was called Fresh Choice.
Under the able leadership of Tony, who continued to be mentored by a former professor at UA&P, by 2021, NorthStar in 2021 is providing meat products to 383 branches of SM under the brands SM Bonus and United Steaks. NorthStar has become the majority supplier since 95 to 98 % of the meat products sold in the SM stores are sourced from it. It is also providing fresh food products to Waltermart with 70% presence under the brands Everyday and W Prime Meatshop. It is also providing the chicken meat for the offerings of 7-Eleven. I expect NorthStar to at the forefront of selling meat products during this Christmastime as Filipino consumers indulge in what has been called "revenge spending." Tony Ng will be like a Santa Claus brightening up Filipino homes during Noche Buena and other meal times during the Christmas season with his reasonably priced and high-quality meat products.
It is gratifying to us, his former mentors, to have seen a start-up just twenty years ago to have grown to become the largest end-to-end fresh frozen meat retailer in the country. Tony attributes his success to the theoretical and practical advice he got while enrolled in the EMP that has produced other successful entrepreneurs in other sectors of the economy. I hope to be able to also report on them in future articles in this publication. Tony succeeded by growing his business through pioneering an agile and dynamic system that integrates all the expertise needed—from sourcing, processing, and logistics to retailing—to bring all types of meats safely to the consumers through modern trade. The strong economics education that is a comparative advantage of our university, that started as the think tank called the Center for Research and Communication (CRC), is obvious in the reply that Tony gave to questions I asked him about how he prices his products during these hard times of serious shortages of pork supply. In fact, it must be pointed out that the agricultural sector would have grown by a positive 2% in the third quarter of 2021, if the supply of pork did not plummet because of the swine fever. His answer to the pricing policy of NorthStar is as follows: "Inflation is affecting the purchasing power of Filipino households and for NorthStar Meat Merchants, we understand more than anyone how meatand food in general, is essential. We have always been guided to have our consumers in mind, and even amid challenging times, we have kept our prices affordable and competitive, while still keeping profitable margins." To make sure that it always factors the common good into its pricing and marketing decisions, NorthStar Meat Merchants is in constant dialogue with the different governing agencies.
When I asked Tony whether he remembers what some of us taught about business having a responsibility to address some of the problems of society instead of just being obsessed with maximizing profits, he gladly informed me that in a farm still owned by his family in Iloilo province, NorthStar has adopted an Indigenous People (IP) community in order to educate the residents on the business of meat retailing and hog raising so that they can eventually be employed in some of the components of the value chain of providing meat for the consumers, whether at the farming, post-harvest, cold storage, wholesale or retailing stages. In fact, Tony intends to partner with some other concerned business people in the Western Visayas area to put up an Agritech school that will train the youth in skills related to agribusiness, whether in farming or fishing or in the other phases of agribusiness. Tony realizes that there are many young people who will not have the opportunity to go to college but will be extremely benefited by a TESDA-type of skills training program geared towards the agribusiness sector.
NorthStar Meat Merchants is constantly exploring opportunities that would enable it to continue growing in the Philippine market as it endeavors to scale up its business to be able to reach Filipino households with its affordable, high-quality products. Its focus on pork meat (about 70 % of its product offerings) gives it a lot of room for growth. Although Filipinos are predominantly pork eaters, the country's per capita consumption of hog meat is only half of that of Vietnam, although the two economies have almost identical per capita GDP incomes, indicating the great potential for growth in demand. Through its twenty years of existence, NorthStar has been very agile in balancing sourcing the supply of pork meat from domestic producers and from imports. Whatever the mix in any given year, it abides by the strictest protocols and makes sure that it has certifications attesting that it is compliant with the highest food safety standards.
I fondly hope that there will be other start-ups among the millennials and centennials that will focus on food security. While I understand why many of our young people tend to gravitate around the digital sector when they decide to start a business on their own, there should be a good number who should go into the challenging field of agribusiness, like NorthStar, which also has a lot of room for digitalization and other forms of modern technology. In fact, I already visited a cold storage plant that NorthStar has built in Bulacan that can be powered by solar energy. There is no limit to the possible diversification of a start-up that goes into the agribusiness industry. The tribe of Tony Ng should increase if we are going to significantly improve the productivity of the entire agribusiness sector, starting of course at the farming and fishing levels.